Your family vacation
Many tailor-made services for children, games and evenings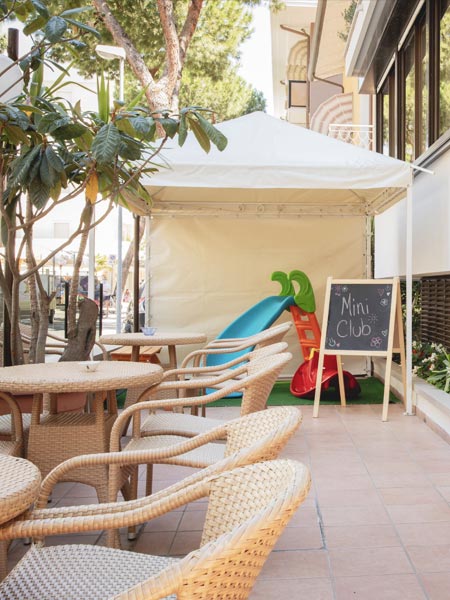 Are you organizing your family holiday in Cattolica?
This summer come and visit us with the children, we'll take care of everything!
We are a big family and we know perfectly the needs of adults and children, from the little ones to the teenagers.
Password: FUN!
Having fun on holiday is everything and even more for children.
Do not miss the afternoon snack with delicious delicacies, fruit juices, yoghurt and fruit, a play area in the hotel, mini club and unmissable theme nights designed for the whole family.
At the table we prepare their favorite healthy, tasty and balanced dishes... without forgetting to spoil them a little!
For the little ones, there are vegetable broths, vegetable soups and baby food and flexible meal times to maintain their habits even on vacation.
You won't have to think of anything, you will find high chairs, saucers, cutlery and glasses and in addition our bar is open 24 hours a day to heat your children's milk or baby food.
If you want to relax, the rooms are the ideal place for rest.
Different typologies to choose from and outbuildings with studio apartments equipped with a kitchenette for your holiday in freedom with all the comforts of a hotel. What can't be missing? Camping cots, safety rails and baby bath tub.